2020 has been big for the SOUR token. We've focused on building our roots, interacting with the community, experimenting with SLP/BCH application development and creating future plans. 2021 will be another great year with so much going on for SOUR: daily staking rewards for holders, new designs and products added to the shop, new airdrops for holders, encouraging and rewarding BCH donations to select organizations, weekly freeRoll and buy-in poker tournaments, and continued research and app development.

SOUR is now available on cctip.io. This means that anywhere CCTip bots are available, SOUR can be tipped, deposited, withdrawn, swapped and converted.

There are 4 new tradable pairs on cctip Swaps (DEX) –
SOUR/DOGE
SOUR/ETH
SOUR/TRX
SOUR/USDT

More liquidity will be added in the coming months; SOUR/DOGE seems to be one of the preferred pairs thus far. Anyone can also become a Liquidity Provider on cctip and earn crypto back on fees. There will also be some minor airdrops on Twitter through cctip. Follow us on Twitter for more chances to retweet and win some SOUR! CCtip is a fork of the Uniswap protocol, which allows for trustless exchanges of coins, ERC-20, and now SLP tokens.

---
In collaboration with BA.net, you can now earn SOUR tokens for getting a high score in an addictive new game SantaFlyBird! 🙂 The game can be played on any device and is available at: santaflybird.sourtoken.cash. Thanks to our friends over at BA.net, be sure to check out all their other games, services and crypto resources! #BitcoinCash #BCH #SLP #SOUR


---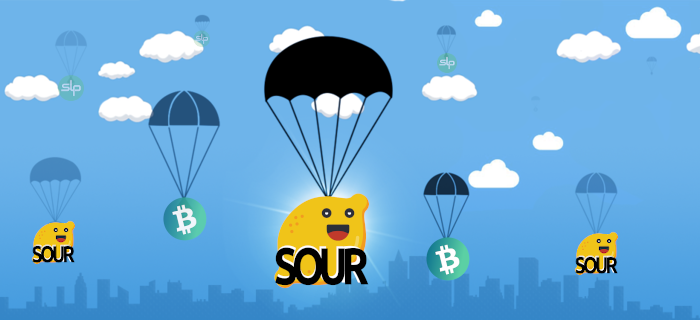 Three new airdrops for SOUR holders have been recently added to the airdrop schedule. More funds are being procured and more airdrops are being planned out for the rest of the year.
---
New products have been added to the SOUR shop, including a "Fork Off – Bitcoin Cash" t-shirt and a Bitcoin Cash face mask (has a pocket to use with a filter). More designs and products will be added in the coming months.
---
Daily staking rewards are live; SOUR can now be staked from any non-custodial SLP wallet to earn low level staking rewards every 3 months and daily staking rewards for higher tiered holders. There is no need to deposit your tokens into a contract or staking platform, or even use a specific wallet. The Proof of SOUR (PoS) system pays out rewards directly to your wallet and will be distributing roughly 170,000 SOUR per year for the first year. Get a piece of the staking rewards by holding 1K+ SOUR (within one utxo) for longer than 2016 confirmations.

You can ensure you are eligible by sending 1K+ SOUR back to an address that you own the keys to and then letting that transaction age for about 2 weeks (or 2016 confirmations). Once that is completed, daily staking rewards will begin to arrive in your wallet and you will continue earning rewards until that SOUR is moved, or the minimums are increased. Rewards are based on the amount of SOUR, and amount of time, being staked. We will soon be releasing a distribution breakdown, as well as a rewards emission and minimum increase schedule for the SOUR staking system, stay tuned for those details.
---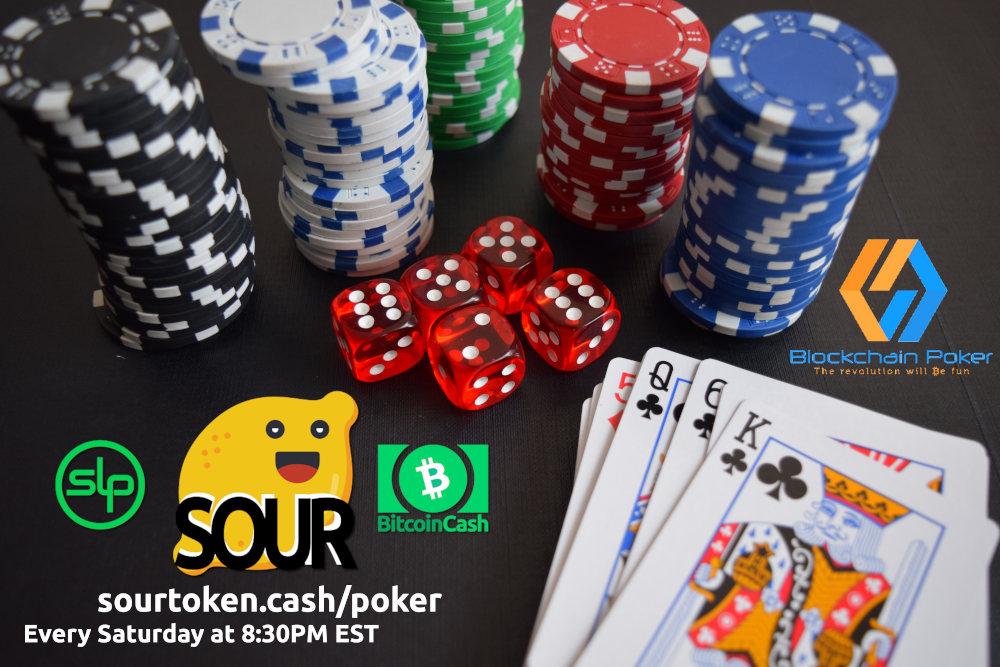 SOUR runs weekly blockchain.poker free-roll and buy-in tournaments. Every Saturday at 8:30PM EST, we host free roll poker tournaments and at the end of the season, we host a finals buy-in tournament. Placing in these free roll tournaments will earn you BCH & SOUR rewards, as well as points on the leaderboard toward winning a free entry in the World Series of SOUR finals buy-in tournament, coming up on January 16th, 2021. Play for free and earn BCH/SOUR and a spot in the WSOS finals tourney!
---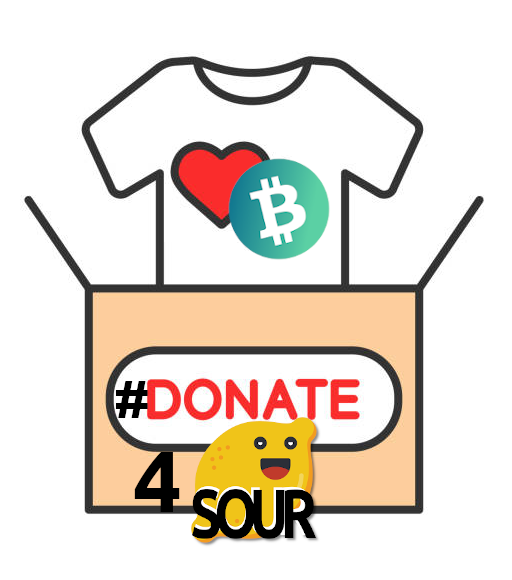 Earn SOUR by donating BCH to great organizations directly from your wallet. Learn more at donate.sourtoken.cash. Donate to one of the selected organizations, sending over 100K satoshis, and tag your transaction with #Donate4SOUR to instantly earn SOUR back! InternetArchive, OpenBazaar, FreeRoss.org, eatBCH.org, torproject.org, TAILS, VeraCrypt, WikiLeaks, and more! Feels good to support organizations fighting to preserve privacy or feed the hungry.

More ways to earn SOUR | More info about SOUR | Visit the SOUR shop | Follow SOUR