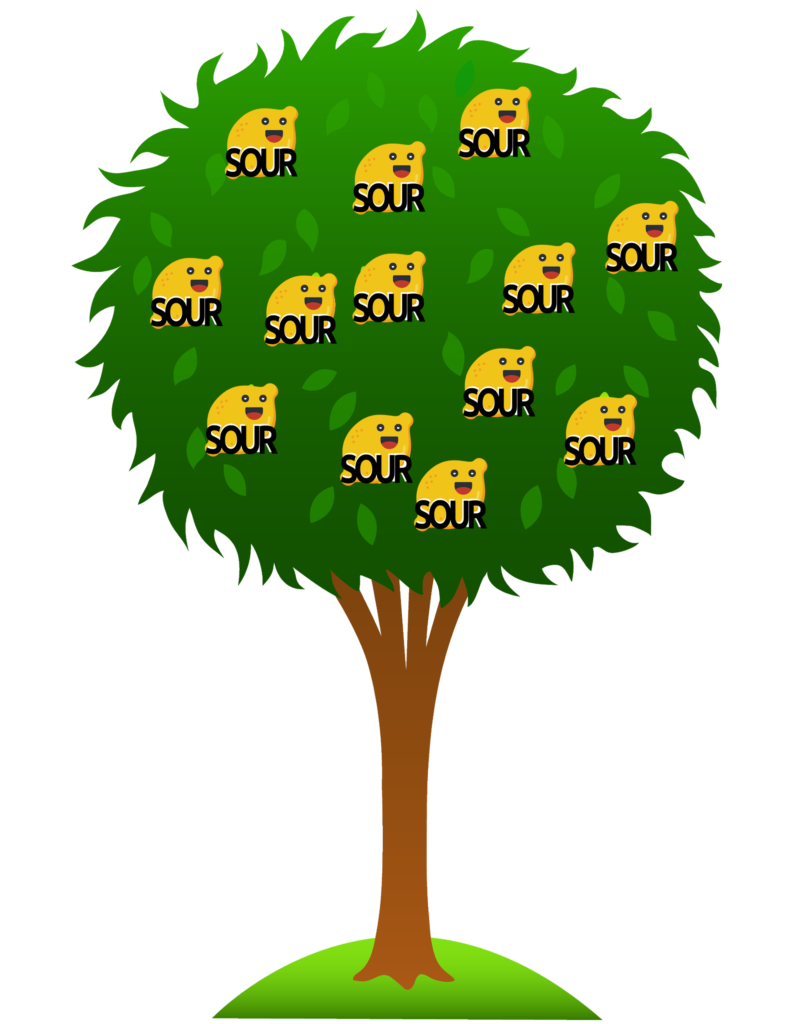 Rewards are ways for you to earn more SOUR! Right now you can earn SOUR Rewards through the SOUR Merch Shop, the #Donate4SOUR initiative (earning SOUR for donating BCH to select orgs), ? SOUR SLP Saturdays tournaments on blockchain.poker (every Sat @ 830PM EDT), staking your SOUR (currently over 300 balance can earn SOUR every 3 months), & earning tips in our Telegram or Memo groups. We are also working on adding more avenues for you to earn SOUR Rewards.
GET
on the Memo DEX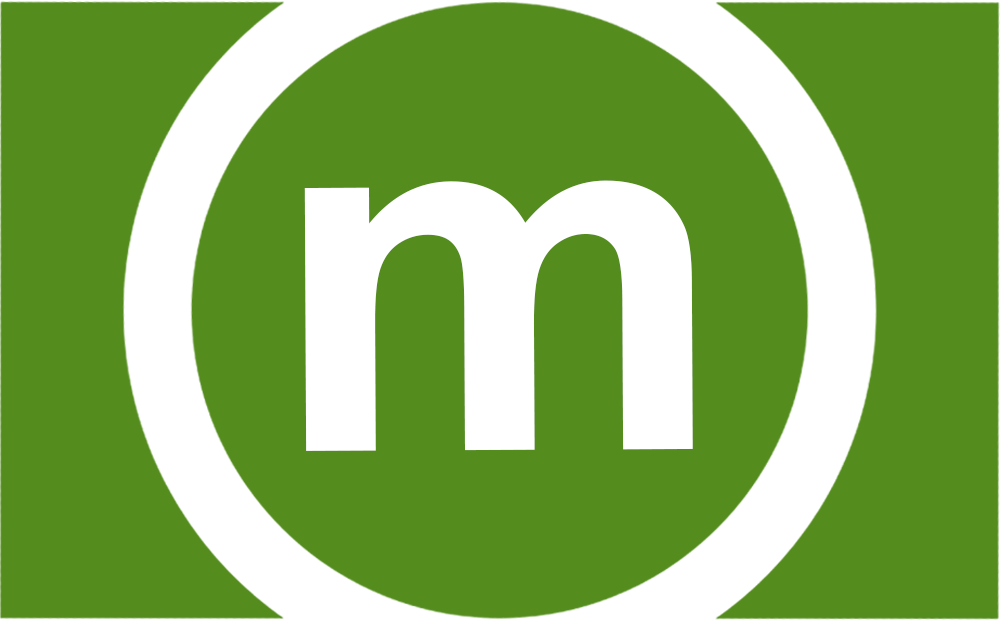 #Donate4SOUR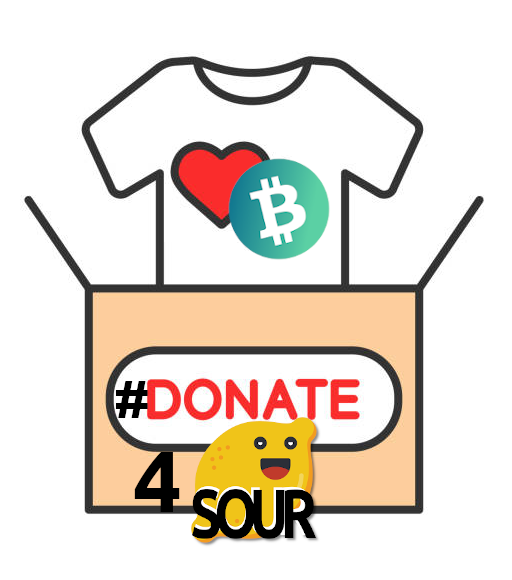 The #Donate4SOUR initiative is currently live in beta testing. Earn SOUR for donating 100K+ satoshis of Bitcoin Cash (or 0.00100000 BCH) to one of the great organizations below, as well as including a Memo with the hashtag #donate4SOUR. Give it a try today and earn SOUR for doing something good 😉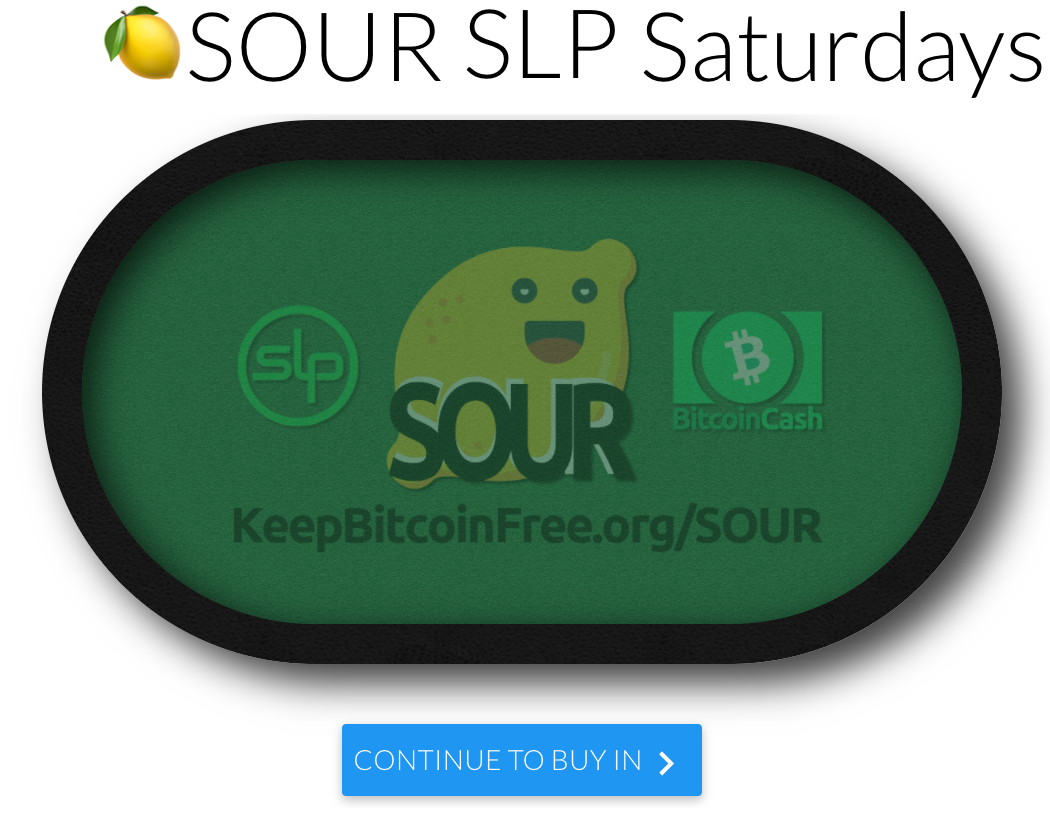 Join us every Saturday at 8:30PM EDT, as we host a free-roll (or low buy-in) poker tournament – "?SOUR SLP Saturdays". Placing in the top 5 makes you eligible to win up to 500 SOUR. If you place in the top 5 in one of our tourneys, send us an email with your username (screenshot is best) & an SLP address to
sourtoken@keepbitcoinfree.org
Proof of SOUR (POS)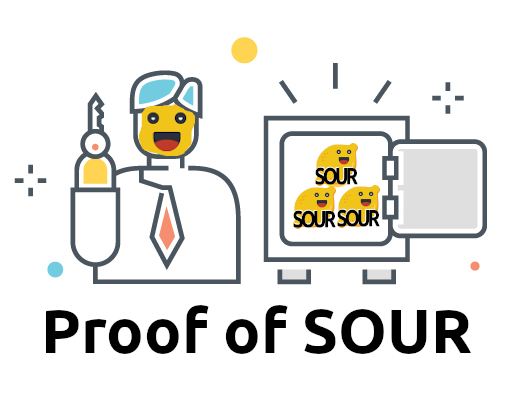 Similar to
Proof of Stake
, we have added reoccuring Proof of SOUR rewards for SOUR holders. By simply holding an amount of SOUR above the threshold (currently 300+ SOUR in one address for low level, 1K+ SOUR in one UTXO, held for 2+ weeks to begin getting daily staking rewards), you can receive SOUR staking rewards. Rewards are limited to minimum balances and minimum CoinAge and are calculated by: (amount of SOUR held divided by the total amount of SOUR being staked at the time) multiplied by the staking amount being distributed that day. There will also be randomized POS drops for anyone holding SOUR over the threshold, as a means to more widely and randomly distribute SOUR to the community. There will be many more POS & BCH airdrops added to the schedule so stack SOURtoshis while you can. Earn more on top of that just by holding and staking your SOUR!
?
Learn more about staking SOUR!
Earn Tips
Right now you can earn SOUR tips from others on both
Memo.cash (SOUR topic)
or on the
SOUR Telegram channel
. Join us and earn tips by contributing to the community and conversation. Share with us your thoughts about SOUR, Bitcoin Cash, or anything else you find interesting (within reason). If you are one that promotes Bitcoin Cash by attempting to onboard new merchants to BCH/SLP, host BCH/SLP meetups or by other means then document this and share it with us. We reward those doing the work to push Bitcoin Cash & SLP tokens forward!